We coordinate closely with your orthopedic surgeon, family physician, podiatrist, physical medicine doctor, or gynecologist to provide you with the best care possible.
At our facility, we use medical grade exercise equipment and modern modalities including light therapy, diathermy, extra corporeal shockwave therapy and ultrasound.
Some of the areas of services we provide include:
Outpatient therapy
Home Health
Job site ergonomic analysis
Orthopaedics
Geriatrics
Pediatrics
Hand therapy
Splinting
Sports Medicine & Athletic Training
Home Assessments
Pool Therapy
Professional Consulting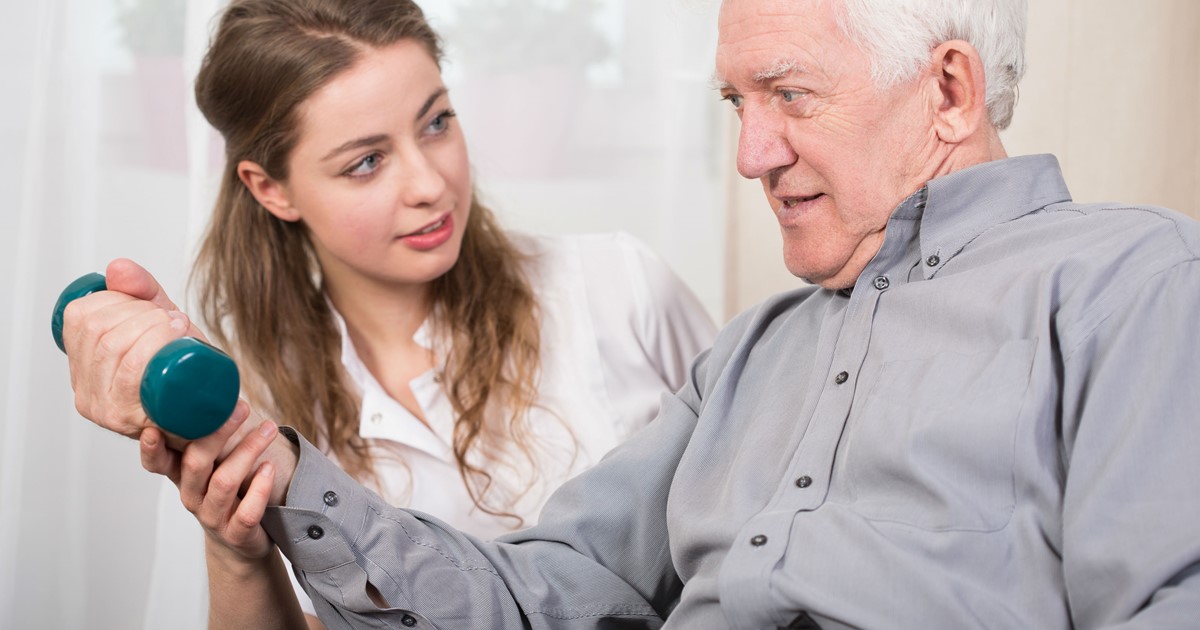 I have been to Rexburg rehabilitation for the third time. The first two were after knee replacement and this time for cardiac rehab. the physical Therapists were excellent. They have been well trained and have had a great deal of experience. The Facilities here are excellent. They have everything that is needed for all kinds of therapy, including a pool and hot tub. For the first month or so Paul came to our home to or three times a week to start the therapy. When I came to the Rehab place they very careful to monitor my heart function frequently. Thus they were able to stress the heart just as was needed.  I would recommend this facility to anyone.
I have been extremely pleased with the service and treatment I received from Rexburg Rehabilitation.  Having been a prior patient, there was no question about where I was going to receive my therapy after a recent accident.  Dr. Paul Dye and his staff are extremely knowledgeable and helpful. 
There were always multiple therapists to help, a certified massage person on staff, and plenty of assistants to contribute in my care.  And to make it all run smoothly, the pleasantness from the front office and secretarial staff were great to work with for appointments and any billing questions I had. 
Some other important aspects of my recovery were: 1) I appreciated the amount of time they would spend with me to answer questions of concern, 2) having the pool to exercise in and loosen up before my therapy session very beneficial, and 3) plenty of exercise equipment for strengthening, etc.  All these were very valuable in my recovery.  I would highly recommend Dr. Dye and his staff to anyone with a need for therapy.
Exceptional care for both of us, but especially with Bruce's spinal cord injury and helping him go from two steps with the walker to 360 feet. They are always thinking of better ways to help with his recovery. The best feeling is that they really care about Bruce as a patient as well as me as the caregiver needing help on his journey to walk again.
Rather than dreading physical therapy, Paul and his staff make it enjoyable and I look forward to going three times a week. It's really helped in my recovery from spinal surgery
I was in an accident where I received a 3 column injury to my neck which required surgery. My surgery consisted of bone grafts, neck fusion and rods and screws in order to repair my neck. After being in a collar for 6 weeks, I was instructed to do physical therapy to help rebuild the muscles in my neck that had been weakened. As I was looking for a good physical therapist to go to, I was given many names of people to choose from but the therapist everyone highly recommended was Paul Dye at Rexburg Rehabilitation. Paul was great!! He listened to me as a person/patient with the concerns that I had. He was very knowledgeable on how to treat my recent neck injury and encouraged me even though some days my head and neck hurt. After completing therapy, I was able to go back to work. With the help and advice from Paul, I am able to do stretches and exercises at home to continue strengthening my neck muscles. I highly recommend Paul Dye to everyone who is needing any type of physical therapy!! He is the BEST around!!!
Therapy at Rexburg Rehab has been great! The staff has been so good to me and the therapists really know what they are doing. They have taught me so much about the human body and it has helped me so much in my everyday life. I don't know what I would have done without them. They have become like family to me!
Our business hours are Monday thru Friday 8 am to 5:30 pm and by appointment on Saturday. We are closed from 12 pm to 1 pm for lunch.
36 Winn Drive Suite #100 Rexburg 83440
Phone: 208-356-0174